Del Mar
is an upscale neighborhood with gorgeous beachfront properties. Del Mar actually means "by the sea" in Spanish. Although one of the smallest cities in San Diego County, Del Mar offers everything you could possibly need. With the stunning oceanside scenery, Torrey Pines hiking, luxury restaurants, and glamorous Del Mar shopping, this area has it all. Not only that, but residents still enjoy the laid-back atmosphere of living in San Diego County, where they can enjoy the sunshine year-round.
Sitting snugly between the beloved cities of Solana Beach and La Jolla, many locals pass through Del Mar to enjoy a sophisticated and vibrant experience. Yes, that translates to shopping too! If you are looking for elegant and high-quality pieces, stroll through the luxury boutiques and shops in Del Mar. Here are the top places you cannot miss.
Urban Girl
1555 Camino Del Mar #112, Del Mar, CA 92014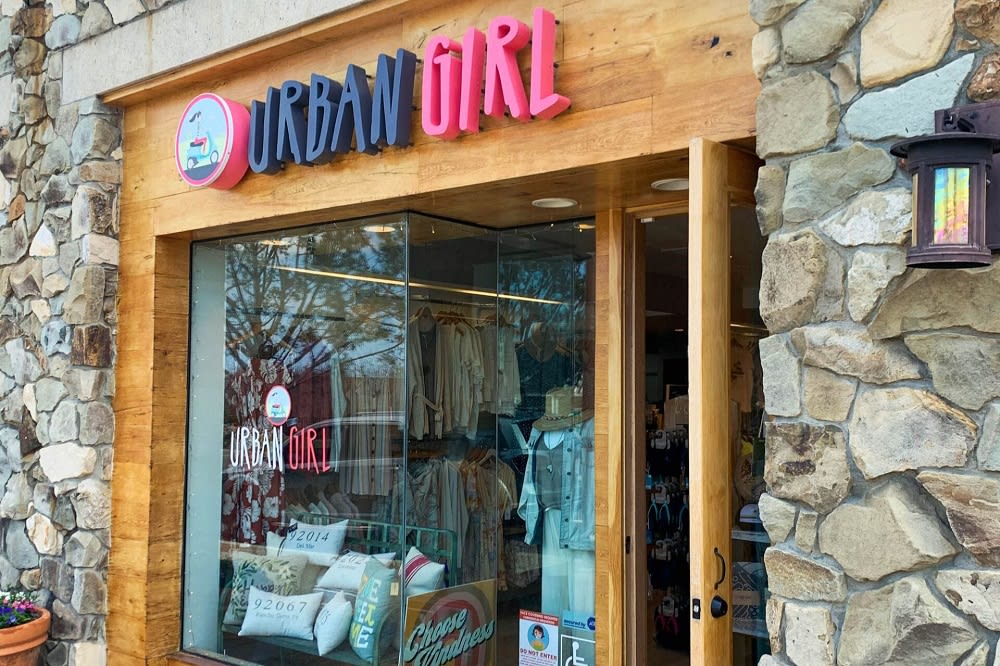 Photo courtesy of Urban Girl
The Del Mar Plaza, located just blocks away from the beach, hosts some amazing shops. Urban Girl is the perfect place to go if you are looking for a gift for your best friend or you need a new hat for horse races. With a wide variety of gift shop items and high-quality clothing, Urban Girl is your one-stop shop for anything you need. It's also a great way to shop locally, as the store is owned by Carmel Valley residents. What started with their first business idea, a kiosk in another nearby Plaza, blossomed into six additional storefronts, including the locally-loved Urban Girl!
Coco Rose
1555 Camino Del Mar Suite #325, Del Mar, CA 92014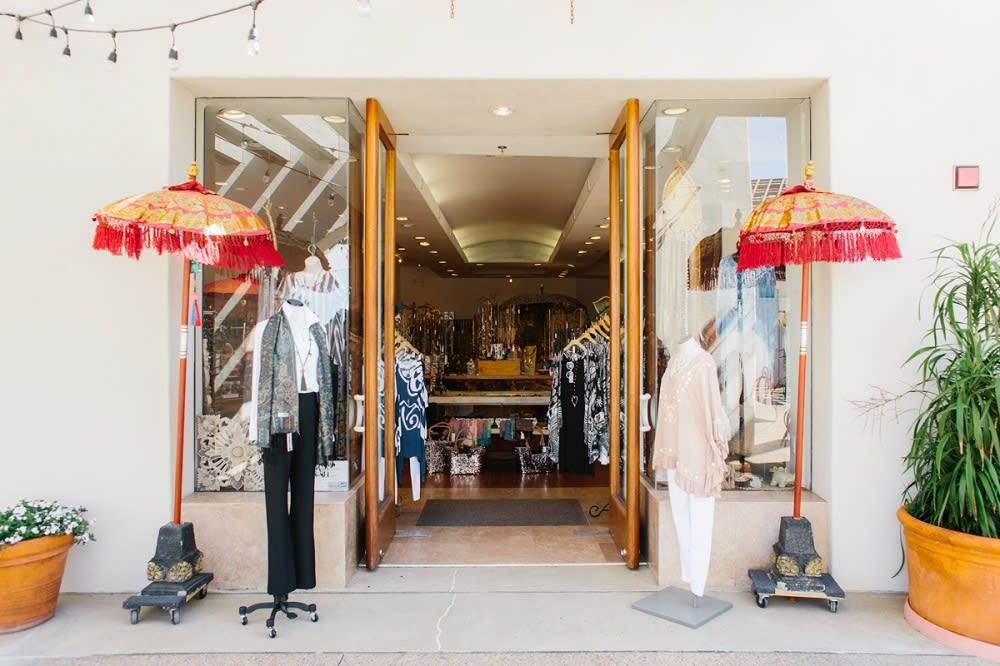 Photo courtesy of Coco Rose
Another top-notch Del Mar Plaza shop we have to highlight is Coco Rose—the bohemian shop of your dreams. Inspired by women and travel, Coco Rose features an array of high-quality dresses, jumpsuits, and kimonos. Regardless of whether you are a tourist or own a Del Mar luxury home, if you need some classy beachwear, you have to check out Coco Rose. Mother and daughter Eileen and Shannon hand-select each piece to ensure it fits the style of the shop. With a mission to make women feel comfortable and beautiful, Coco Rose is a local gem!
Gary's Studio
1555 Del Mar Plaza, Camino Del Mar # 305, Del Mar, CA 92014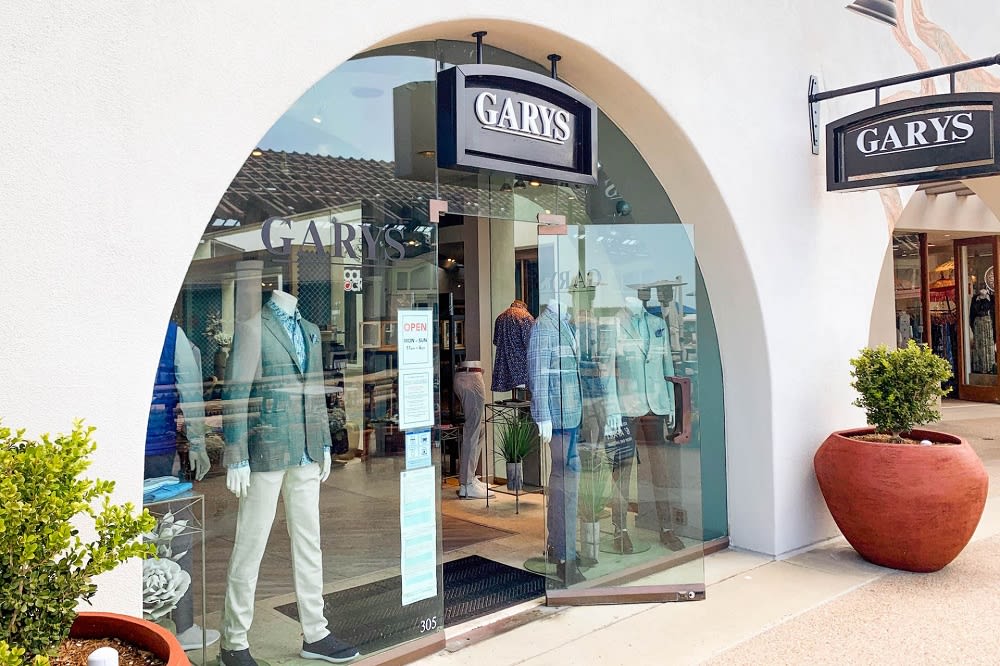 Photo courtesy of Gary's Studio
If you are looking for something fun and luxurious for the fellows, you must pay a visit to Gary's Studio. What started in Newport Beach was brought to Del Mar because of the high demand. Locals would travel all the way up to Orange County to visit Gary's Studio until the owners decided to establish another location in Del Mar. The store sells upscale men's clothing, featuring brands like Maurizio Baldassari and Di Bianco. If you need something classy to wear to a wedding or you want to look amazing for your next date night, you will not leave Gary's Studio empty-handed. They offer shoes, suits, and polos for whatever your next night out looks like.
Made in Earth
1555 Camino Del Mar #106, Del Mar, CA 92014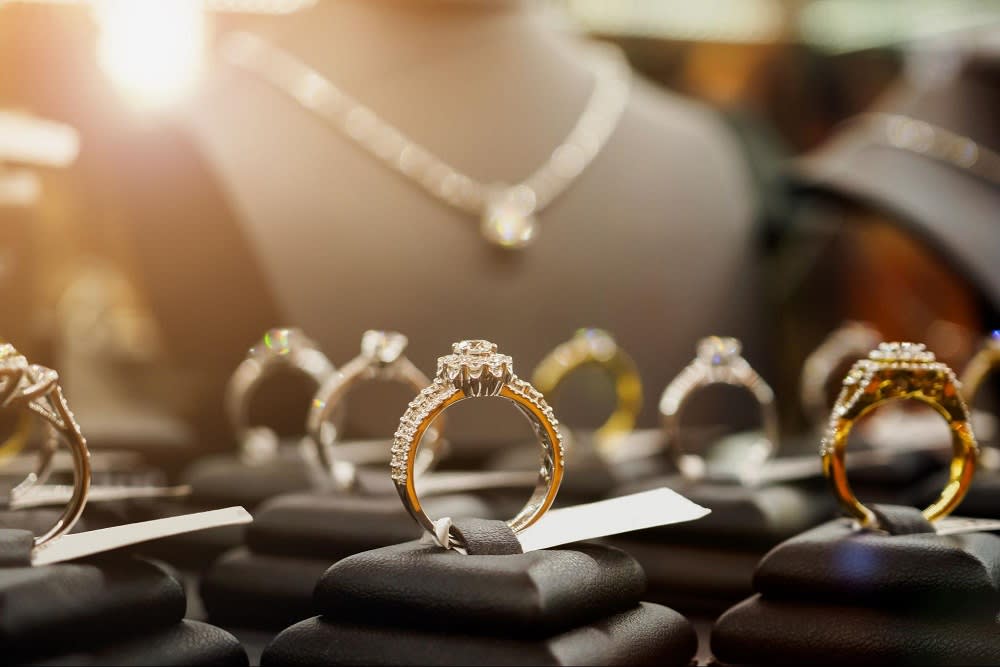 Photo courtesy of Shutterstock
Founded in 1999, Made in Earth showcases stunning, one-of-a-kind jewelry pieces. Each piece has a story to tell, from where it was sourced to its spiritual significance. The designer takes pride in the unique jewelry here that you will not find anywhere else. If you are interested in a birthstone necklace, there are some beautiful rings or necklaces that will stand out in the crowd. You can also shop their specialty collections depending on the finish or stone type you like. This is also a great place to find a gift for the person who has everything. Beware—you may be coming back again and again, thanks to all the compliments you will receive after buying!!
The Bustle Boutique
1011 Camino Del Mar, Del Mar, CA 92014
Tying the knot soon? Look for your wedding gown at the Bustle Boutique. Find your dream wedding dress and get paired with a personal stylist who can help you narrow down what you would like. Plus, you can celebrate your new engagement with some champagne as you find a stunning gown. Voted the best Bridal Boutique in San Diego by The Knot, you will not be disappointed by the customer service and selection here.
Pigment
3715 Caminito Ct, San Diego, CA 92130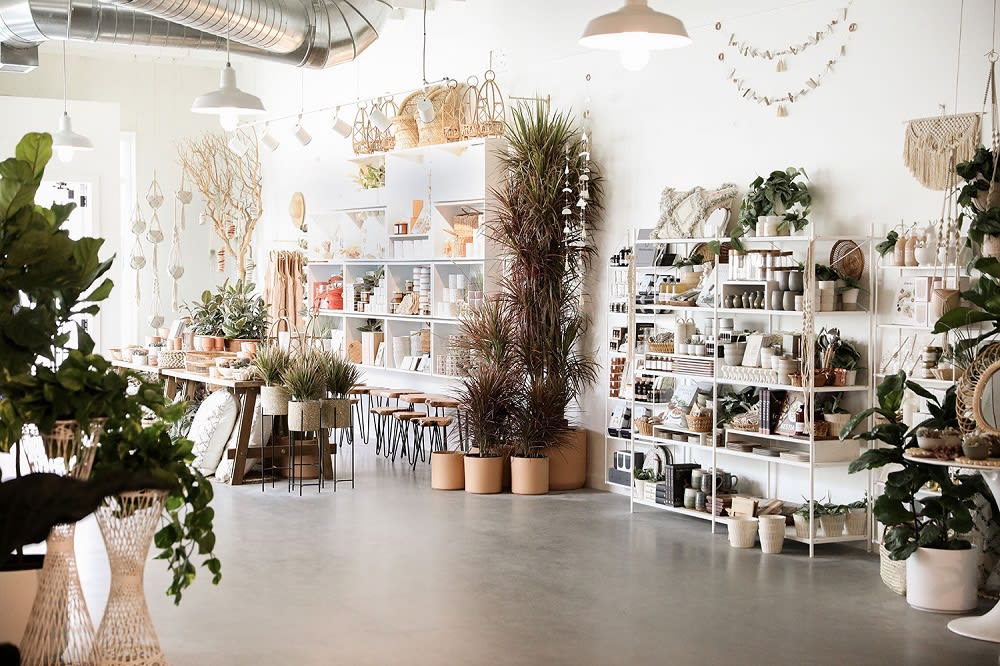 Photo courtesy of Pigment
Who does not love some greenery in their Del Mar house? Pigment is found in One Paseo, a new shopping center that opened in 2019. Featuring ice cream, food, and shopping, One Paseo is one of the new local favorite spots for a bit of retail therapy. And we could not forget to mention Pigment, as it is the cutest shop ever! With all of their items fitting a beautiful and clean aesthetic, you will want everything in the store. If you need some new home decor, books, or plants, you can find them here. It is also a great place to find a housewarming gift or something special for a loved one.
Whiskey and Leather
3665 Caminito Ct Suite 700, San Diego, CA 92130
Also located in One Paseo, Whiskey and Leather has the chicest and trendiest pieces. Most of the clothes can be described as eclectic or relaxed. Their outfits are so chic and on-trend that you will feel like a model the second you step foot in the fitting room here. Find the next hottest dress in your wardrobe, or get ready for fall with a comfy sweater. The possibilities are endless!
Ready to live where the surf meets the turf?
Embedded with a rich history and glamorous boutiques, who would not want to live in Del Mar? If you are considering buying Del Mar
real estate
, team up with
Luxury Coast Group
at Barry Estates for top-notch service and guidance you can count on. Barry Estates can help you find the
property of your dreams
.

*Header photo courtesy of Unsplash