Imagine a community that recognized its particular character and charm in the early 20th century, and codified that exquisiteness and exceptionality in a
covenant
to protect its uniqueness for future generations. That community exists in Rancho Santa Fe. Property owners in 1928 were committed to safeguarding and maintaining the landscape, native flora, architecture, and civic assets of this San Diego suburb. They understood that their municipality's unusual attractiveness and value as a high-class place of residence were worth preserving.
As a result of this nearly century-old initiative, Rancho Santa Fe remains one of the most exclusive and beautiful communities in coastal California, as well as one of the most sought-after places to live. Here are six reasons why Rancho Santa Fe houses are in such high demand and what it can offer you as a premier neighborhood.
True community
While some areas boast of a "sense" of community, Rancho Santa Fe offers true community. According to the
2020 Census
, the population is 3,156. While the median age is 48 years old, which is slightly higher than the rest of California, this is a place for all ages. Children under 18 represent one in five people. And while 27% of the population is 65 years or older, these are older adults who remain young at heart.
The rural small-town feel of Rancho Santa Fe emanates from the center of the community — the
Village
— with the quiet serenity of a Mediterranean hamlet. This walkable downtown area includes everything you look for in a classic main street district: a post office, banks, restaurants, shopping, a library, a community center, and the historic Inn. Upscale refinements include spas, investment firms, art galleries, specialty boutiques, a violin studio, and dining with unique menus and superior wine selections.
The community gathers for events such as concerts featuring everything from a Beach Boys tribute band at the Fairbanks Ranch Country Club to the St. Olaf Choir at the Village Church. The RSF Community Center provides a wide range of recreational and educational programs for children, including summer camps. And the Library Guild promotes reading and culture with book clubs, author talks, and classes such as cheese tasting from around the world.
Natural beauty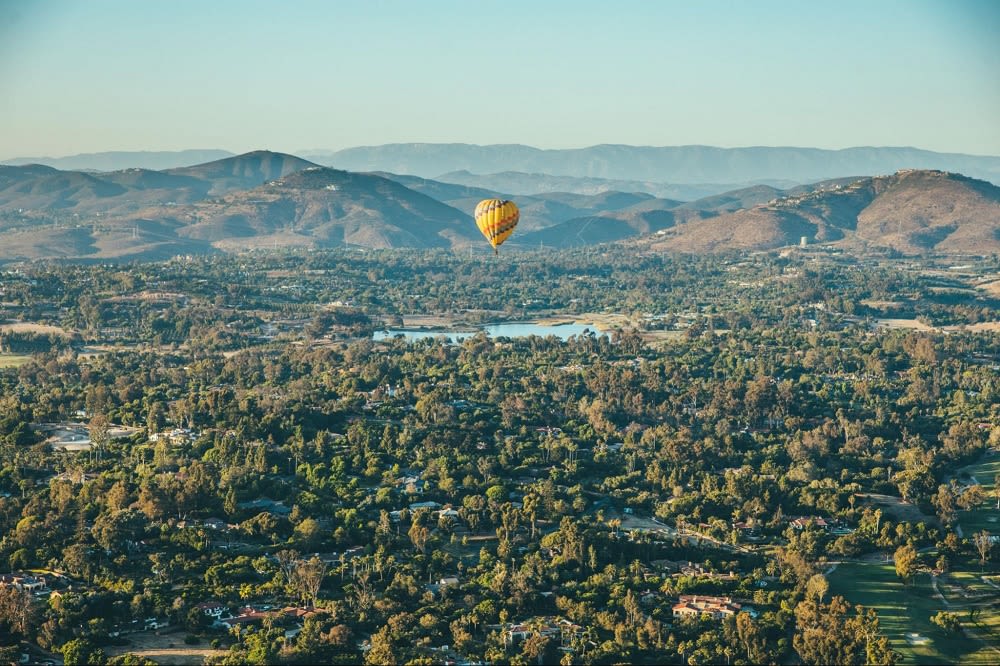 As you gaze out across the rolling hills of Rancho Santa Fe, you cannot help but be awestruck by the beauty of nature. The plan for the community from its foundation was open spaces and the preservation of natural areas. Trees and plants abound, from the eucalyptus trees to the southern maritime chaparral, an endangered plant community. Preservation efforts are a priority, with an emphasis on fire risk mitigation and water conservation.

Today, there are over fifty miles of trails shared by hikers and horses, winding through forest and tree canopies and along trickling streams, with areas of grasslands and wetlands. Vistas range from mountains to the east and glimpses of the Pacific to the west. The residential areas also incorporate natural beauty, with tree-lined streets, immaculate landscaping, and artful gardens.
Outdoor activities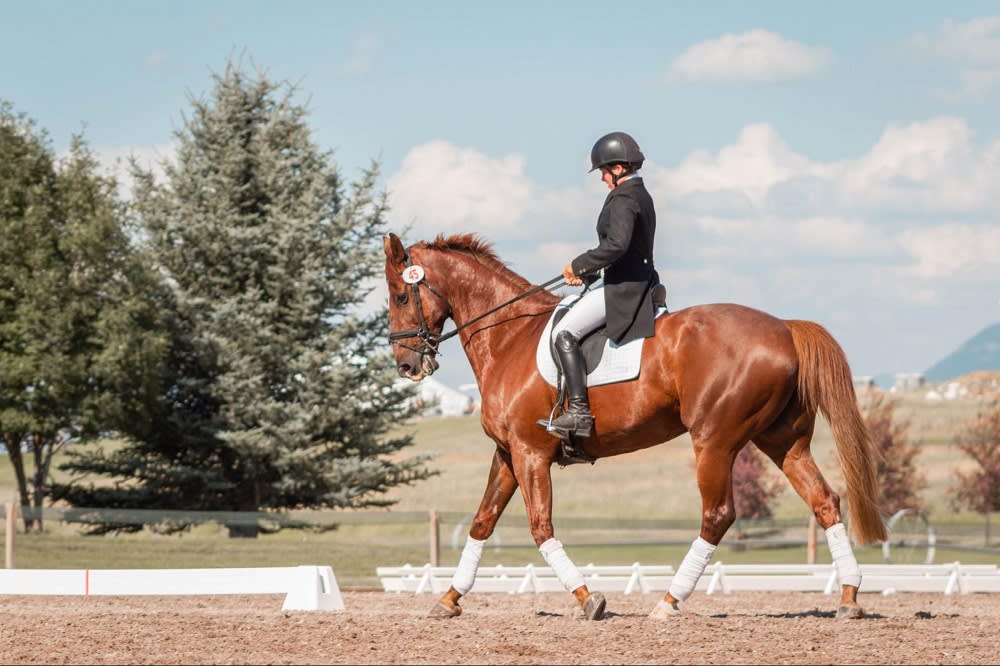 Rancho Santa Fe touts one of the finest equestrian communities to be found in California or the nation, with hundreds of riders. There are centers such as the Osuna Ranch equestrian facility at the historic Osuna Ranch, as well as riding clubs and boarding facilities.
Some would argue that the
Rancho Santa Fe Golf Club
is the true heart of the community. Designed by Max Behr, the club has one of the most walkable courses in the world. The RSF Golf Club is currently undergoing a $6.4 million renovation, with turf replacement and reshaped bunkers. Many other elite clubs and courses are nearby, including The Bridges, Morgan Run, The Crosby, and Fairbanks Ranch.
Additional outdoor activities include tennis at the RSF Tennis Club, hiking, and bicycling. The community maintains playing fields for soccer and baseball. Gardening is also a favorite pastime. The RSF Garden Club is one of the oldest gardening clubs in the nation and promotes horticulture and conservation.
Real estate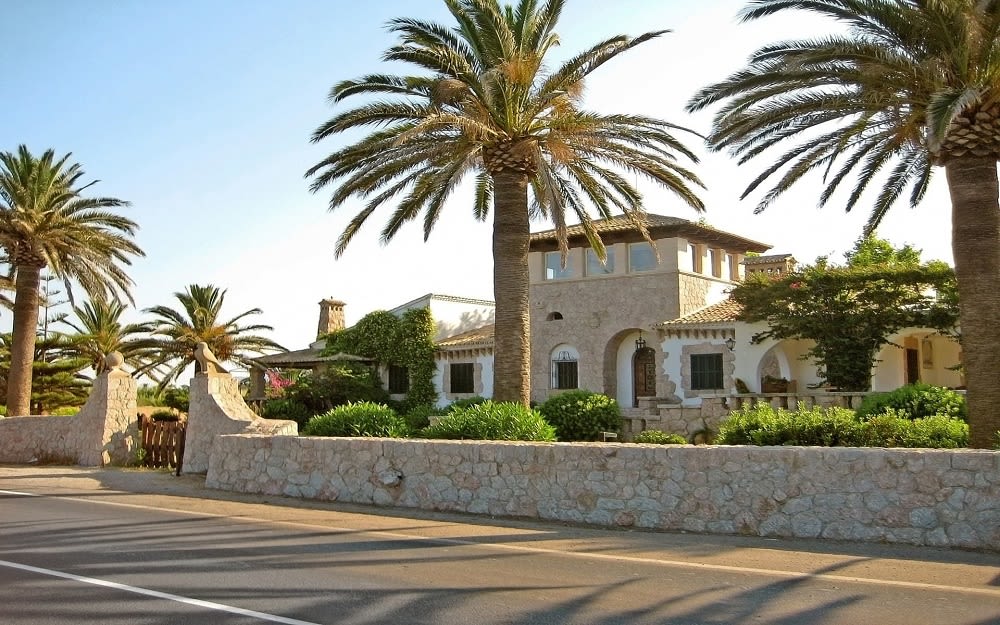 The natural beauty of the area is reflected in Rancho Santa Fe houses. The community is famous for its luxury homes, spacious lots, and Spanish, Mexican, and Mediterranean-influenced architecture.

Owner-occupied homes account for nearly 80% of housing units, with residents taking pride in their property as they each contribute to making RSF a special place to call home. The median value is $2 million with median listings running higher. Lots are expansive and measured in acres, offering a range of uses, from gardens to agriculture. For example, there are 27 active vineyards in the community. With this desired real estate at premium rates, Rancho Sante Fe houses are both a residence and an investment. These sought-after locales continue to increase in value over time.
Great schools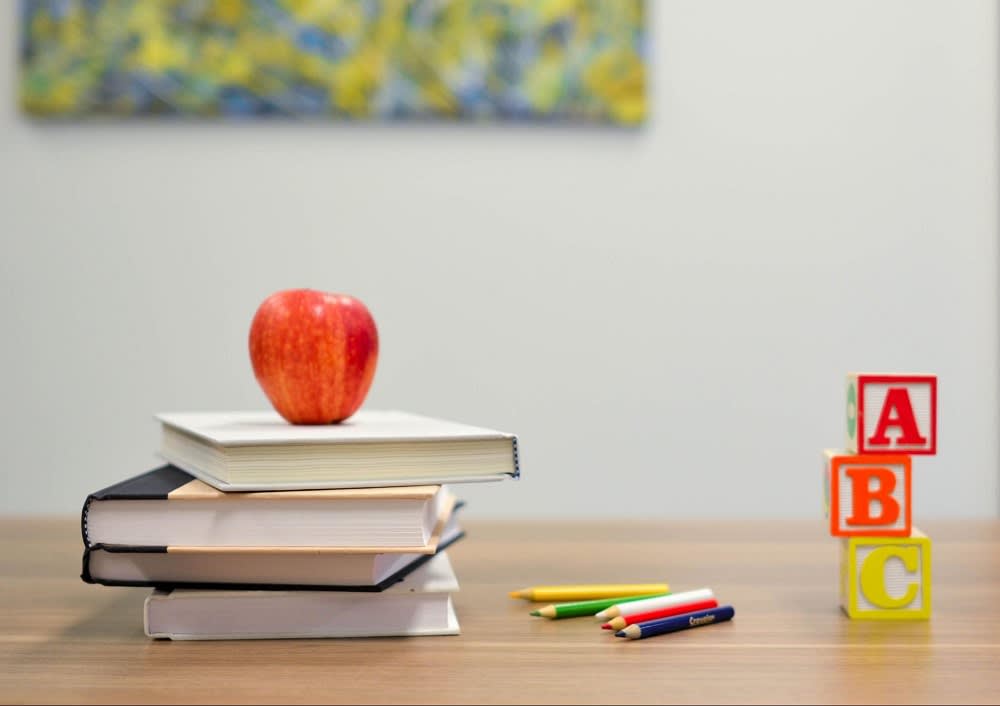 A community that preserves its real estate and natural environment for the future also recognizes the importance of education for generations to come. Children in K-5 attend the R. Roger Rowe Elementary School, with grades 6-8 attending the middle school. The school is located near the library and community center. The
school district
offers after-school enrichment programs and provides activities in the arts, athletics, and robotics.
High school-aged children attend the Torrey Pines High School in the top-achieving San Dieguito Union High School District. Year-long classes with in-depth academic exploration and a large selection of honors and advanced courses prepare students for bright futures in college and beyond. Students are also able to attend Canyon Crest Academy in Carmel Valley or San Dieguito Academy in Encinitas. Additional educational opportunities are available at prestigious private schools, such as the La Jolla Country Day School, Horizon Prep, and Cathedral Catholic High School.
The ocean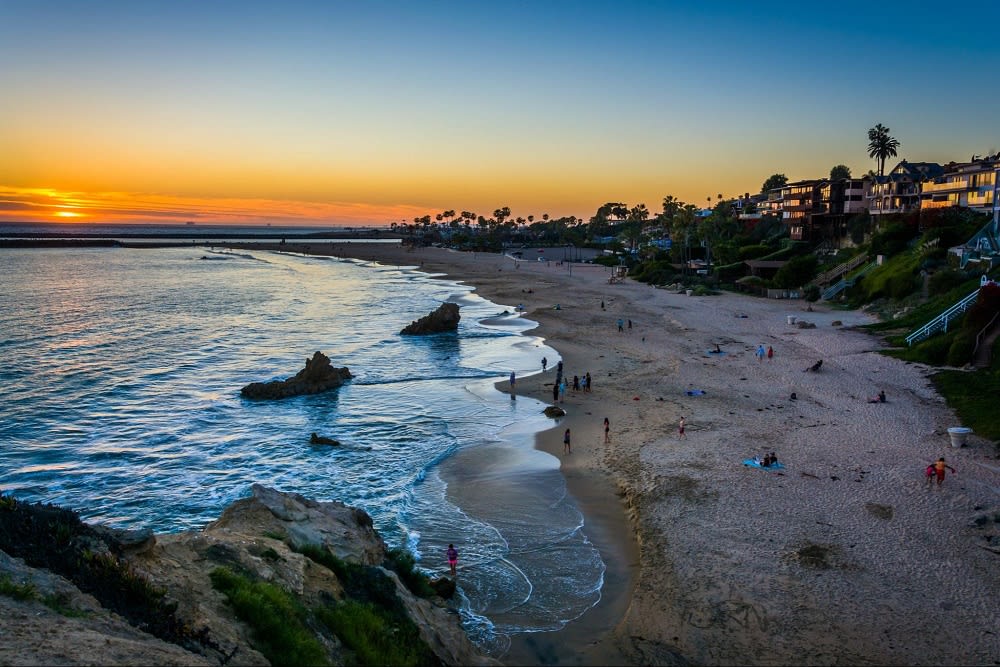 You can't surf in Rancho Santa Fe, but the ocean is close at hand. The beach in Del Mar is one of the most beautiful in the San Diego area, providing a great place to walk, run, relax, or picnic. Two parks, Seagrove and Powerhouse, offer overlooks of the beach where you can watch the surfers, swimmers, and sea birds. Those who want to live right on the ocean can also consider Del Mar real estate opportunities, with many luxury homes available in an upscale seaside community.
Finding your Rancho Santa Fe home
These are just a few of the many reasons to relocate to Rancho Santa Fe. When you're ready to know more about the community and homes available in the area, remember to turn to a team of experts like the
Luxury Coast Group
to guide you through the process. They can help you find your perfect home in this one-of-a-kind neighborhood.