Just outside of San Diego sits Rancho Santa Fe real estate. This gorgeous area has long been known for luxury homes and plenty of square footage. During the last few years, Rancho Santa Fe homes have gotten even more highly desired, and competition is fierce.


If you're considering making the move to Rancho Santa Fe, keep these seven things in mind as you search to get into your dream Rancho Santa Fe home sooner.
Indoor-outdoor living
What's the point of looking at Rancho Santa Fe real estate
if you can't enjoy the weather
? Even in the hottest months, the temperature rarely breaks 80 degrees, with lows nearly never below freezing. Having a space outside to enjoy the sunshine and beautiful weather is an absolute must if you're looking at Rancho Santa Fe homes.
Think about how many people are in your family and how you want to spend your time outside. A fire pit is an asset in the winter months, and an area for grilling or an outdoor kitchen can give you a lot of options for dinner and get-togethers. Many luxury Rancho Santa Fe homes already have pools, but remember — as long as you have the land with the house, you can add in the perfect pool for your family later on.
Space to grow
It's not unusual for Rancho Santa Fe homes to have lots of space. Most of the luxury Rancho Santa Fe real estate has over 5,000 square feet with at least four bedrooms, and most have more. A lot of people prefer Rancho Santa Fe real estate over the busier San Diego downtown area because of the extra space and room to grow.


If you need a lot of space and want to spread out while you set down roots, Rancho Santa Fe is going to be perfect for you.
Keep in mind staging matters
The vast majority of Rancho Santa Fe homes on the market right now have been staged by a professional. This is great for you as a buyer because it helps give you an idea of how your own things will look in the house. However, there are a few staging tricks you should keep in mind.
When entering a room, consider how it will work for your family and your life. If you sleep in a California King bed, it's going to take up a lot more room than the double that is in the master bedroom. Are you bringing your brand new L-shaped sofa? The tiny furniture in the family room isn't going to be a good indication of your own furniture or needs. Make sure the
Rancho Santa Fe real estate
works for your things and life.
Integrated technology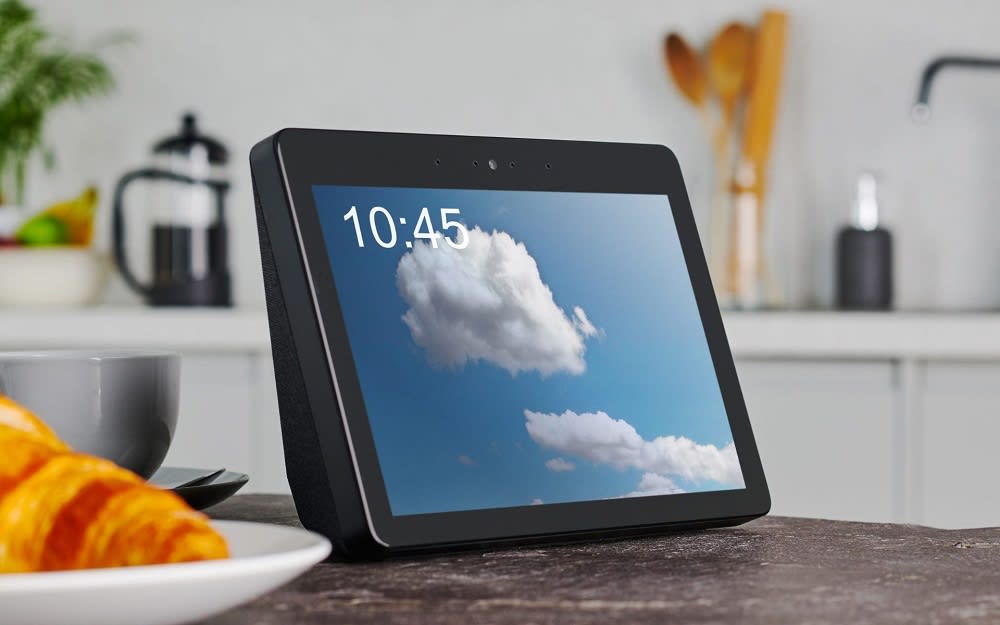 Photo courtesy of familyhandyman.com
Smart homes are growing in popularity
, with many interior designers working function and beauty into new homes. Rancho Santa Fe homes are no exception, and many have some great features integrated directly into the home, from voice-activated sinks to electric window blinds.
These require upkeep and maintenance, and will eventually need to be replaced. Technology like this isn't made to be around forever, so it's important to consider how much work it might be in the long run for you. If you are techy who loves the latest gadgets, this isn't a problem. However, if you hate fighting with your technology, be sure to keep this in mind.
Consider renovations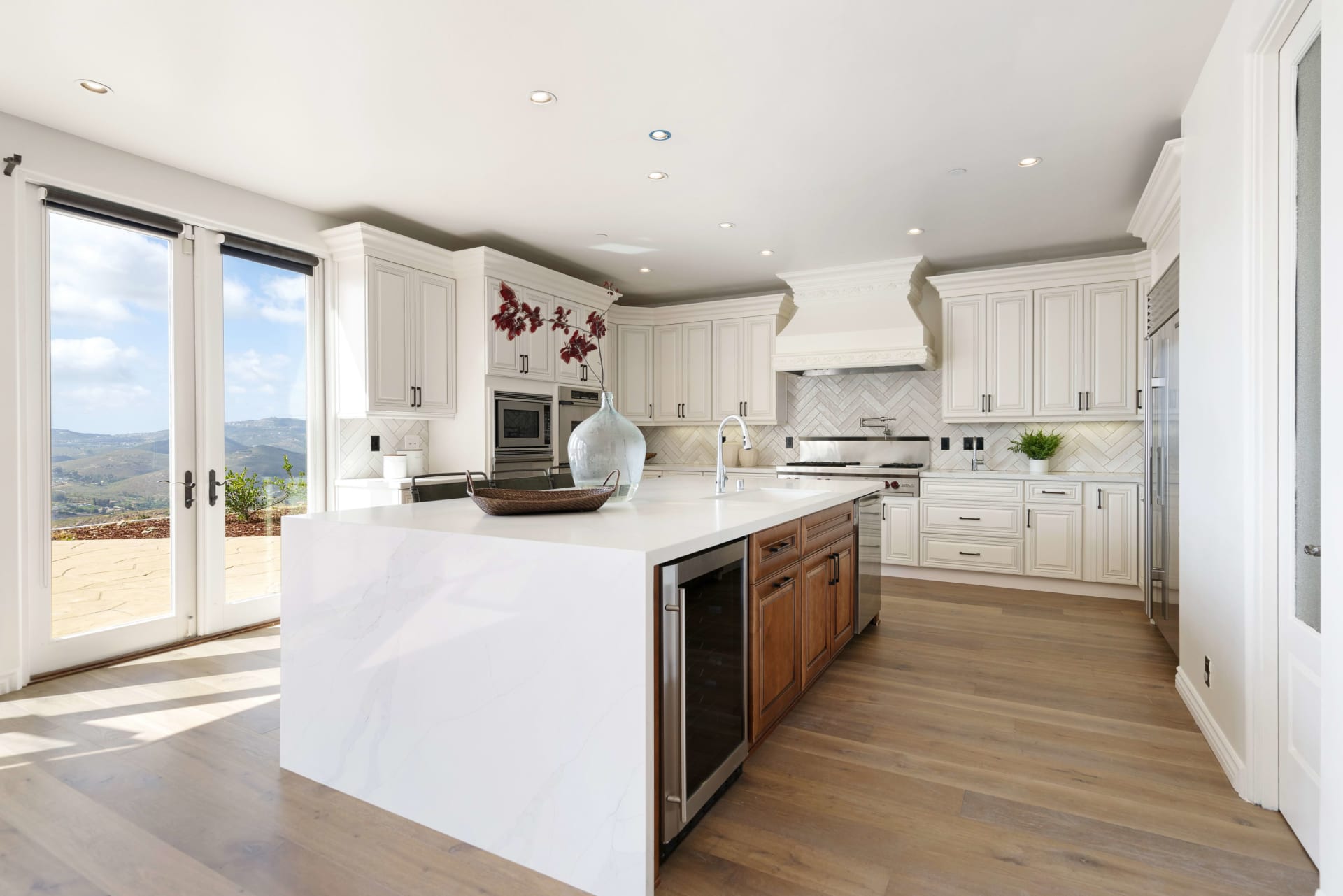 A lot of the homes in Rancho Santa Fe are relatively new, and they have been very well kept. That doesn't mean that you're going to be able to find the perfect style to suit your tastes, and it's very possible your dream Rancho Santa Fe real estate is going to need at least a little bit of work to become perfect for your family.


If you're considering Rancho Santa Fe homes that need some updates or changes to suit your personal style, be sure to plan ahead. Many people have had their hearts set on renovations and upgrades in the past few years, and
supply chain issues are still
hitting contractors hard. You can expect to see problems getting cabinets, countertops, and even flooring going into 2023.
It can be done, but before you make an offer, consider contacting a reputable contractor to find out just how far out their schedule goes. You may have to plan around work to get that absolutely perfect home.
Look at the neighborhood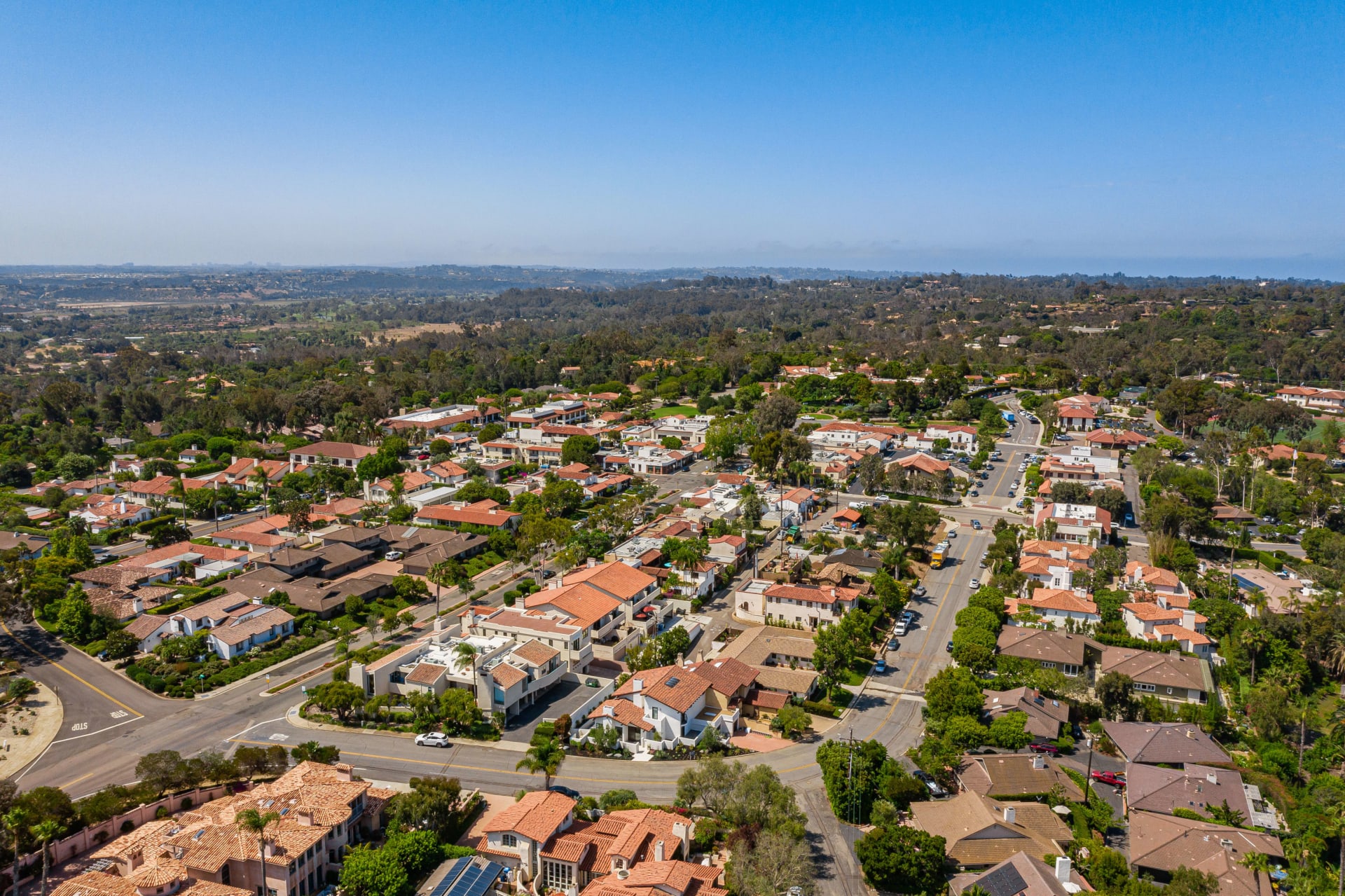 If you're new to the area, consider spending some time in each neighborhood and deciding what you want from the area. Most Rancho Santa Fe real estate has enough space that you're not going to be interacting with your neighbor every day. Drive through the area during rush hour to get a feel for how busy it gets. Also, consider driving around at night to see who is walking their dogs or jogging. Is it a bustling family area, or is it quiet?


There's no one option that is more desirable than another, but knowing the area and what is going on before moving in can make the transition a lot easier for you and your family.
Get an agent who knows Rancho Santa Fe
Just because your agent claims to be familiar with Rancho Santa Fe real estate doesn't mean they actually are. It's fine if your agents sell in the surrounding areas of San Diego, but it's more effective to have a team that works with Rancho Santa Fe homes regularly and understands the neighborhoods, markets, and needs.


If you're searching for a good real estate group to help you, look into
Barry Estates
. They are a family affair, and Barry Estates has over 30 years of experience buying, selling, and managing luxury Rancho Santa Fe real estate. They have access to the best homes and the best listings and can help you find the perfect Rancho Santa Fe home for you and your family.