Are you considering moving or investing in Del Mar real estate or have you recently relocated to the area? Whether you're just visiting or you're a new resident, you'll want to know where the best eateries are for a fancy dinner, a casual lunch, or to meet friends for drinks. Read on for some of the best spots to enjoy a delectable meal in one of California's best coastal cities!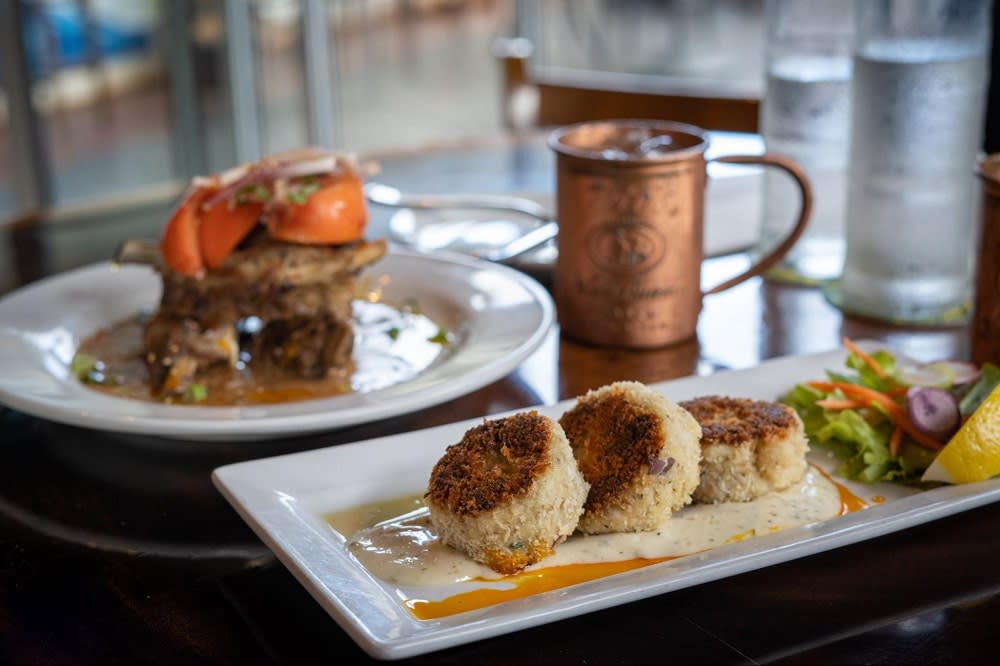 Photo courtesy of Unsplash

After a day out engaging in much-needed retail therapy, you'll undoubtedly have an appetite. Head to a local favorite—Sbicca—to enjoy delectable California-influenced cuisine, such as crab cakes or crispy calamari. You can even try their classic Sbicca burger with all of the trimmings. Dine on the rooftop terrace to enjoy panoramic ocean views while sipping a glass of cabernet sauvignon with your family or friends. An upscale yet casual eatery, this is the perfect spot to dine after a day out exploring Del Mar!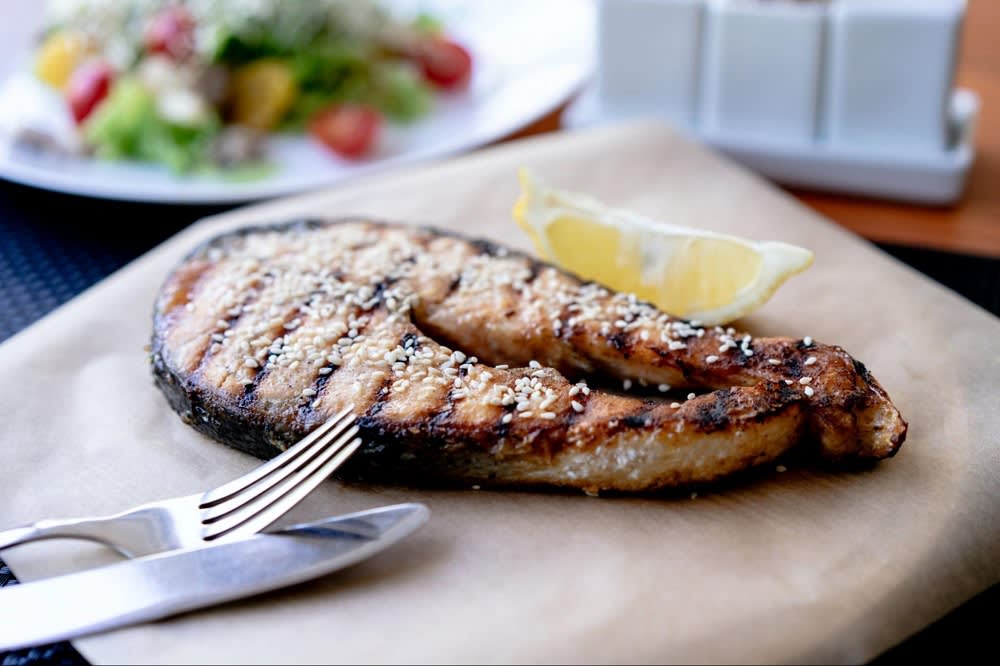 Photo courtesy of Pexels
Located in the fabulous
Del Mar Plaza
, where you can find some of the best luxury beach brands such as Made in Earth and Coco Rose, is the award-winning beachfront restaurant Pacifica Del Mar. Easily recognized as the
Best Seafood Dining in San Diego
, Pacifica Del Mar offers irresistibly delicious seafood as well as steak, pasta, and vegetarian options. Whether you want to satisfy your cravings after a day out shopping or are on a romantic date with your partner, Pacifica Del Mar is the ideal spot to enjoy a variety of seafood dishes, from pan-roasted Chilean halibut to grilled swordfish. Pair your meal with a wine from their extensive wine list. If you're dining in the evening, you may even get a front-row seat to watch the enchantingly marvelous sunset!
One of Del Mar's hidden gems is the delightful CUCINA enoteca. Whether you're heading out to enjoy a casual dinner with friends or are looking for a romantic spot, pay a visit to CUCINA enoteca! Here, you'll find authentic Italian cuisine made with locally-sourced and fresh ingredients. Their pasta is handcrafted and their plates are carefully made to create innovative culinary masterpieces. You can dine inside in chic chairs surrounded by contemporary and one-of-a-kind art installations, from murals to light fixtures. You can also dine outside in the enclosed patio space next to the free-spirited gardens. After dining, explore the on-site wine shop, where you can read up on more than 200 wines from many parts of the world. When you're looking for authentic Italian cuisine in an artsy space, CUCINA enoteca is the perfect spot for you!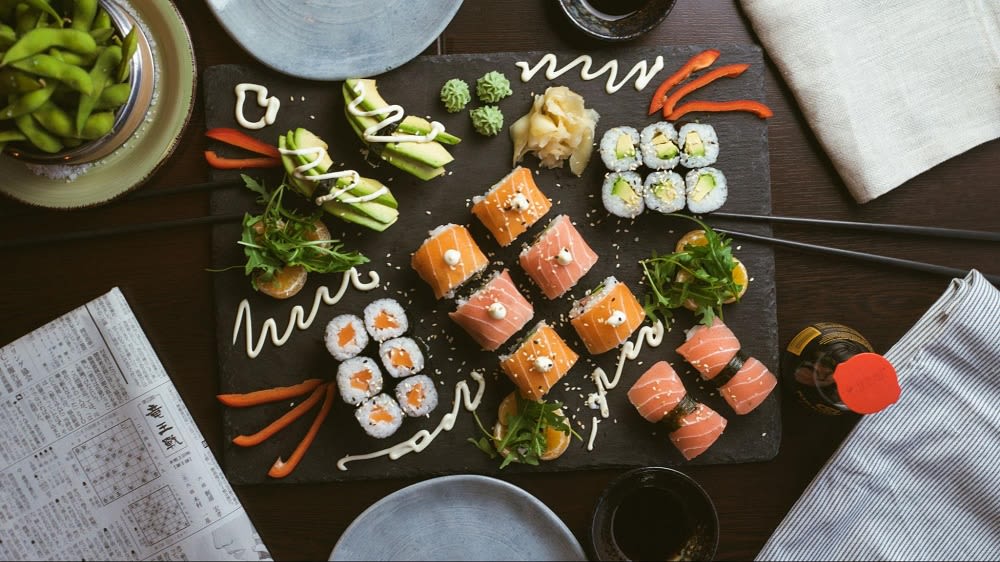 Photo courtesy of Unsplash
If you're looking for a romantic date night with your significant other, then you need to add Market Restaurant + Bar to your list! This eatery is led by chef extraordinaire Carl Schroeder, who has been
nominated as Best Chef
three times while being locally and nationally recognized for being an all-around fantastic chef. Try the chef's three-course tasting menu, which consists of a variety of cuisine from meat and sushi to vegetarian. Pair any of these offerings with a glass from their extensive wine and cocktail list. Non-alcoholic beverages are also available. You can dine while sitting under an exquisite collection of tiny lights hanging from the deeply paneled ceiling. Whether you're looking for a cozy and intimate night out or a casual night with friends, Market Restaurant + Bar is your destination!
For a location that's steeped in English history and culture, you don't have to look further than Five Crowns! Easily distinguishable by its
Tudor-style architecture
, Five Crowns is modeled after one of the oldest country inns in England. Upon stepping inside this historical building, you'll be greeted by the warmth from the flickering fireplaces and the stellar customer service. Dine on a finely grilled steak in a cavernous room under a chandelier, where the walls are adorned with photographs of historical English figures. With the cozy and warm atmosphere, you'll feel right at home. You can also dine in the accompanying greenhouse and enjoy the variety of plants and flowers in the English garden. Whether you're a history enthusiast or enjoy eating in quintessential English comfort, Five Crowns should be on your list of places to dine next!
If you want to dine literal steps away from the beach, then head to Jake's! It's an ultra-casual beach spot that specializes in coastal cuisine and craft cocktails. Choose from classic favorites like the mixed seafood pot or shrimp scampi to unique offerings like Jake's Surfin' Steak or the Beachside Vegan. While enjoying your meal, feel the gentle breeze and hear the ocean water lapping at the soft, white sand. Whether you're searching for a beachside spot to dine at after a relaxing day spent sunbathing or an eatery that offers panoramic beach views thanks to its floor-to-ceiling windows, Jake's is your go-to destination. For casual events or a fabulous day out with the entire family, don't forget to add Jake's to your list of incredible places to dine in Del Mar!
Want to know more about all of the fabulous restaurants, shops, parks, and schools in Del Mar? Are you interested in buying or investing in Del Mar real estate? Schedule a consultation with
Barry Estates Luxury Coast Group
, who can provide expert guidance on everything from neighborhood insights to finding a new home. The expert group of realtors at Barry Estates Luxury Coast Group can find your dream property quickly and seamlessly!

*Header photo courtesy of Unsplash