Solana Beach, California, overflows with things to do, whether visiting its beaches, viewing the art, or visiting places to shop and drink. To start your visit to this town on the right foot, here are the top six things to do in Solana Beach.
Visit the Beach Parks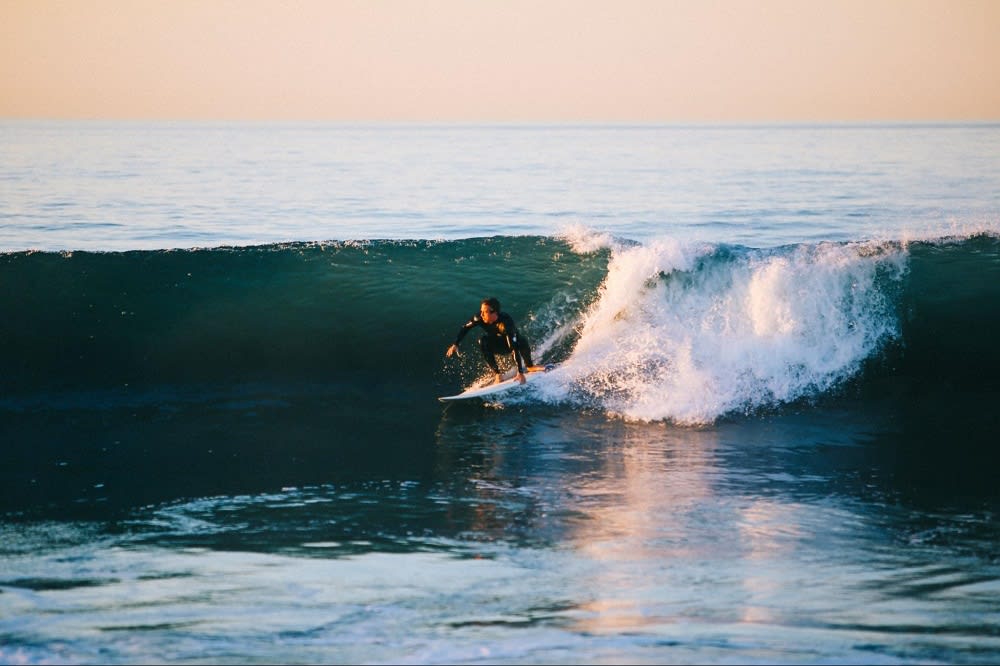 With the beach in its name, it's only fitting that the first activity on this list is to enjoy the shoreline. There are several excellent options around Solana Beach real estate, including
Fletcher Cove Beach Park.
Nicknamed Pillbox after the World War Two gunnery installations at this location, you can count on this cove to stay dry at high tide. Beachgoers who visit here can swim, surf, and whale-watch from afar. The beach park offers grassy areas, picnic tables, and a basketball court for public use. Visitors can also walk south along the shoreline and visit Del Mar North Beach.
Another beach to visit is
Tide Beach Park
. This park is named after the tide pools beach-goers explore at low tide. After walking down a set of steps, the view of the waves and the steep bluffs makes this a gorgeous place to settle for the day. At low tide, you can walk this beach to the north and end up at Seaside Beach or walk to the south and end up at Fletcher Cove. This is a great location to swim and surf or snorkel and scuba dive.
Take a trip to Annie's Canyon Trail
Located in the San Elijo Lagoon Ecological Reserve,
Annie's Canyon Trail
is a great way to explore the natural surroundings of Solana Beach. Although previously closed to the public, it was opened and renamed after the conservancy supporter Annie after its renovation. This path has an older history, as it's thought to have been used for spiritual practices for previous populations.
Those who make the short hike will travel through the slot canyon carved into the sandstone by previous waterways. Once through the slot canyons, hikers will reach a cave and end at an overlook where they can enjoy the view of the lagoon and slot canyon. This trail is open all day for people to enjoy its unique views.
Play a round at Lomas Santa Fe Country Club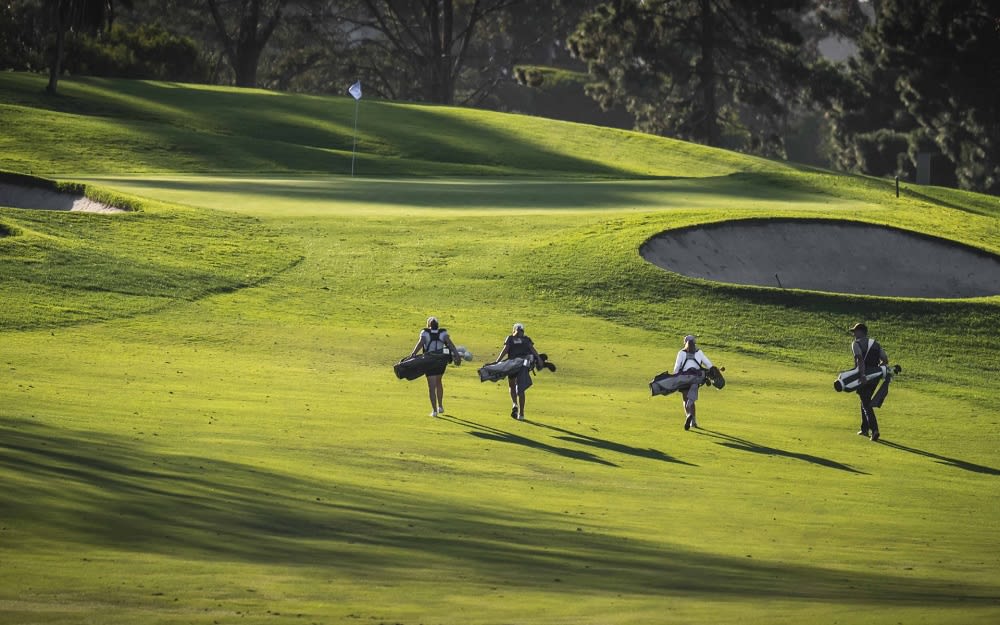 Photo courtesy of Lomas Santa Fe Country Club
For a different way to enjoy the outdoors,
Lomas Santa Fe Country Club
offers a top-tier golfing experience for those who visit. This establishment is rich in lush greenery and tropical wildlife. William Bell designed the course, and the manicured lawn and ocean view provides a golfing experience unlike any other. This country club is perfect for large and small tournaments and provides visitors with lessons and clinics to hone their skills.
This location offers a variety of other amenities for those who live in Solana Beach houses. It has four pickleball courts and fourteen tennis courts for members to use, as well as leagues, clubs, and teachers to compete and learn from. There's also a pool and fitness area for visitors to enjoy. The heated children's pool and lap pool are perfect for families, while the sports club provides members with plenty of equipment, classes, and treatments.
Walk through the Cedros Design District
Photo courtesy of Madison Gallery
For a taste of the culture surrounding
Solana Beach real estate
, you should definitely visit the
Cedros Design District
. This district has over 85 shops and retailers that suit anything you may need, from a good meal and drink to a spa and salon day to fashion boutiques. Or you can explore a bit of the art scene while perusing its photographic and fine art galleries.
For a fashion experience with a more global reach, then visitors can visit
Satori Designs
, which is a store that holds a variety of women's apparel and accessories from a global fusion perspective. Or to admire artwork from a range of international artists,
Madison Gallery
shows exhibits of contemporary art year-round. This work isn't bound to any genre or medium, and the resulting freedom is evident in the quality and pieces on display.
Shop at Solana Beach Towne Centre
Another great location to shop around Solana Beach real estate is the
Solana Beach Towne Centre
. This open-air shopping mall has a variety of local stores, larger brands, restaurants, and other amenities for those who shop here. As its name suggests, this mall is located in the town's center and offers a variety of events in its calendar for those interested in attending.
For those looking for a professional salon experience,
Sola Salons
provides a private experience with oversized luxury mirrors, high-end lighting and fixtures, and a comfortable styling chair for an appointment to remember. Or visitors can grab a bite of quality seafood at the
Fish District Eatery
, whose hand-crafted food is inspired by international dishes and flavors.
Visit Carruth Cellars Urban Winery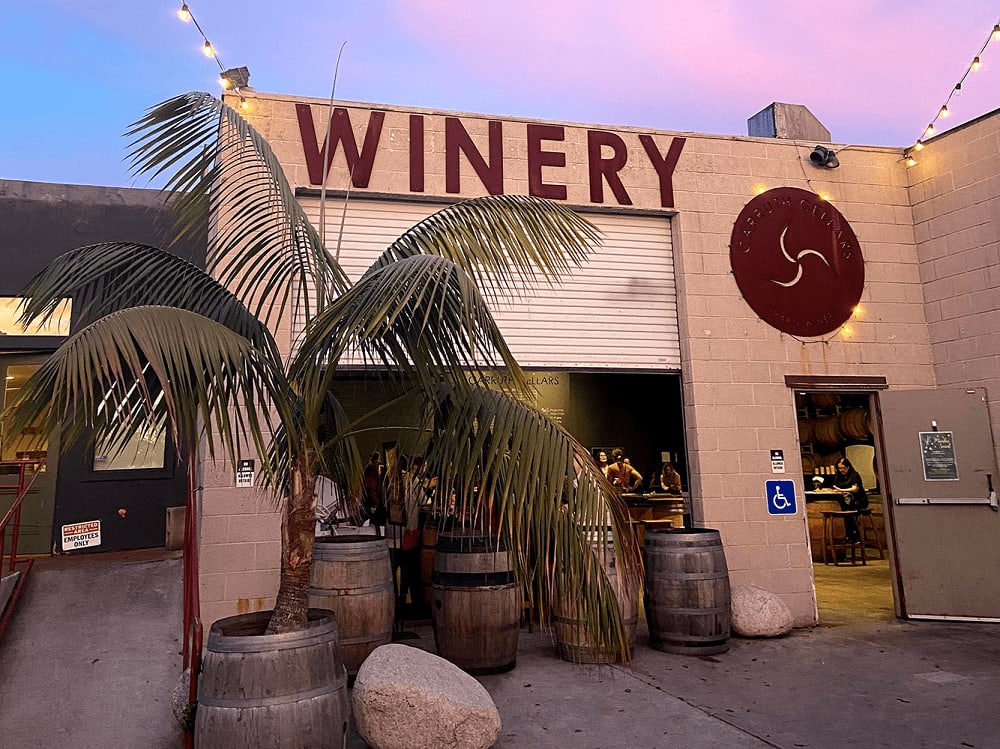 Photo courtesy of Carruth Cellars Urban Winery
After a long day of exploring, reserve time for a wine tasting at
Carruth Cellars Urban Winery
. This winery sources its grapes from across northern California, then turns them into delicious wine on-site. Those who stay and taste can enjoy a glass in the open-air warehouse rustically lined with barrels. The wine they produce is award-winning, and this winery's focus on community is evident in its efforts.
This winery is open daily for those interested in a 90-minute private tasting. Learn about how they make their wines while pairing tastings with cheese and charcuterie boards. They also offer a Coast to Country Tour for those interested in exploring the broader San Diego wine scene.
Ready to search Solana Beach Houses?
These are only six of the many things to do in Solana Beach, and there's more to enjoy for those who stick around full-time. When you're ready to live a little closer to these fun activities, contact the agents at Barry Estates to guide you through the process.